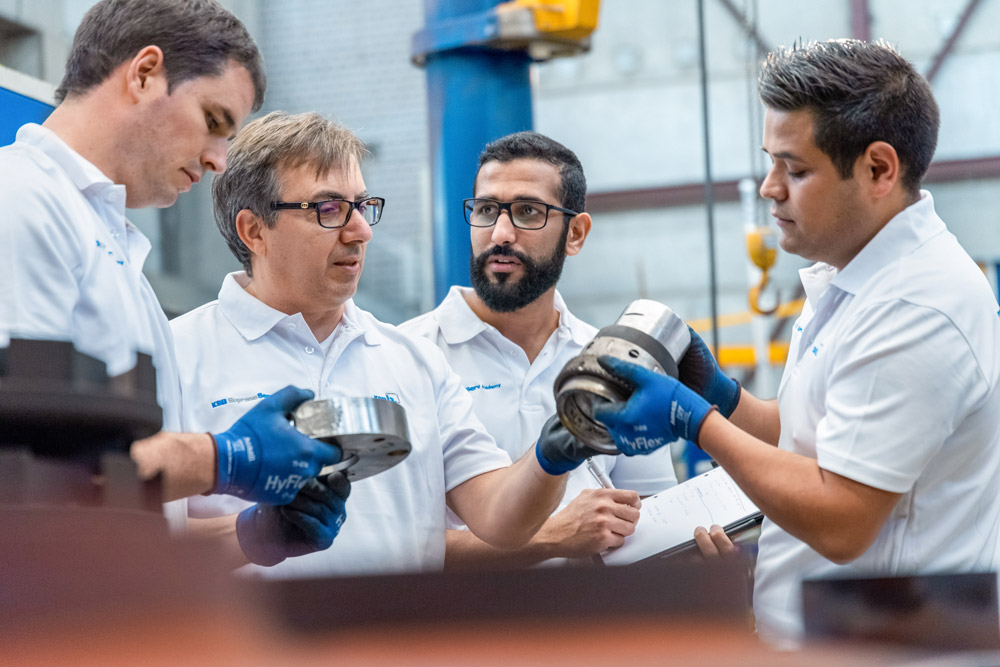 Knowledge shared is knowledge doubled
The KSB SupremeServ Academy unlocks the expertise accumulated by the pump and valve manufacturer for worldwide availability. This provides benefits to employees – and customers. Its motto: Learning is an experience!
Since 2020, KSB SupremeServ Academy locations designed to spread the company's vast service knowledge have sprung up all over the world. KSB currently operates ten academies, with at least one on each continent.
"All of our training locations implement the same guidelines and quality standards," says Peter Reisch, who coordinates the KSB SupremeServ Academy from the company's headquarters in Frankenthal, Germany. "This enables us to ensure that all participants benefit equally from our know-how – regardless of the global region in which they train."
The training courses combine the pump and valve manufacturer's professional knowledge and practical experience. In 2022, the academies welcomed around 2,000 participants. The internal training courses are aimed at new service employees looking to acquire basic knowledge, and at experienced service technicians who want to improve and expand their professional qualifications.
Practical training
The courses offered by the KSB SupremeServ Academy are also available to service partners and customers. They are mainly engineers, technicians and practitioners who are interested in acquiring basic or in-depth knowledge through pump, valve and automation training courses. Training with a practical focus teaches participants about the special features of operating pumps, valves and systems.
Equipped with this new knowledge, academy graduates can recognise faults in pump systems more quickly and take timely action. Know-how also pays off in recurring tasks such as maintenance, servicing and repairs.
Customers can choose from the regular portfolio or order individual training sessions. Large orders – for power station pumps for example – often include training within their scope of supply. It is essential that on-site service personnel can fully understand and operate these highly complex machines.
Individual academies coordinate the range of training offered in their region. This guarantees a uniformly high level of quality far beyond the knowledge centres. Various training formats are available to participants at all locations – from face-to-face events to practical seminars and online courses. Training is complemented by explanatory videos produced in-house and specially developed e-learning materials.
The KSB SupremeServ Academy is not always tied to one location. Depending on the training topic, it can make sense to hold the event at one of KSB's production sites. An example would be when training focuses on products manufactured at that location. If desired, training can also take place directly at the customer's facility.
With KSB being active in numerous markets, its academies differ in terms of their content focus. But thanks to networked cooperation, the right training can be provided for every interested party.
Making learning fun
"At KSB, learning should be an experience," Reisch explains. "The modern learning landscapes implemented in our academies reflect this." These include well-appointed training rooms and fully equipped workshops with exhibits and video technology for virtual trainings. "We want our participants to feel comfortable with us and leave with fond memories of KSB."
We offer added value
Our KSB SupremeServ Academy in Chile is a source of knowledge for participants from Spanish-speaking countries, primarily South America. The external customers we train are primarily from industry and mining. Our internal customers are mainly sales engineers from our South and Central American KSB companies.
We are always looking to exchange information, skills and ideas in our Region. This helps us to better understand the needs of our customers. By sharing knowledge, we strive to help meet the need for new and more complex skills and capabilities so we can compete globally.
My job is challenging and involves a great deal of responsibility, but it is also very enjoyable. Through contact with customers and colleagues from different countries and business units, I have a continuous overview of current technical issues, which I find very interesting.
Our academy is intended to be an instrument for pooling KSB knowledge. We also want to make sure that everyone in our company has the information to keep the business running, to promote innovative ideas and to increase efficiency.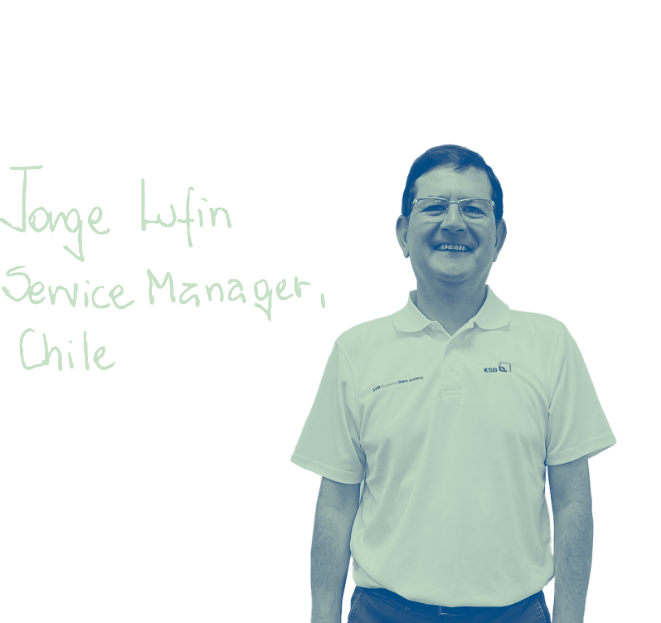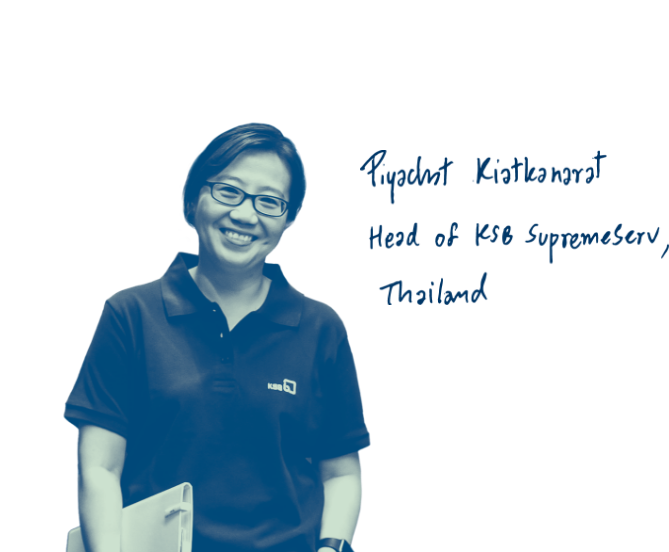 Tailored training
We see our KSB SupremeServ Academy as a knowledge centre. Our mission: To pass on our know-how to customers and colleagues. The first step is to identify the specific training needs and requirements in order to offer tailored training. We then select the best possible trainer for the required course.
Customers are primarily interested in KSB products and the theoretical fundamentals of pumps and hydraulics, but also in important international standards. The courses are always matched to the participants' level of knowledge. Our participants are mainly from Thailand and usually have a technical background.
We also frequently share our expertise with our Thai colleagues. While technical know-how remains a prerequisite for KSB's service staff, knowledge of our company's latest products is in particularly high demand. Understanding them is essential. This is especially true for sales staff and service specialists.
I really enjoy my knowledge-sharing work at the KSB SupremeServ Academy and as knowledge is infinite, it never gets boring. I am very grateful to be able to share it with others.
KSB SupremeServ Academies worldwide